Drilling & Production Outlook (Corporate License)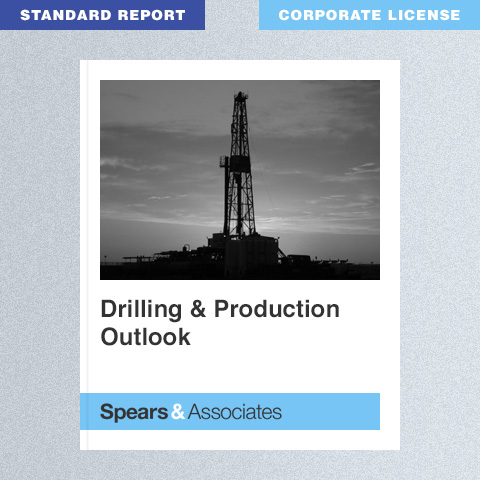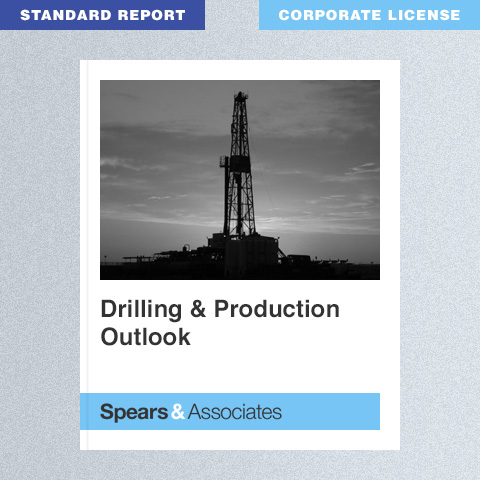 Drilling & Production Outlook (Corporate License)
Purchase Corporate License
Corporate License
Multiple users, all company locations. Available for immediate digital download upon purchase.
Drilling and Production Outlook (DPO), a quarterly monitor and forecast of worldwide drilling activity, has been published as a subscription service by Spears & Associates since 1983. The DPO is used by leading oilfield equipment and service companies worldwide as an important planning tool for future sales, marketing and manufacturing efforts. Subscribers are invited to meet quarterly - March, June, September, December- in a morning session in Houston, Texas to receive the updated forecast and discuss the latest changes and drivers of the industry. Those not able to attend the conference receive their reports electronically.

The DPO includes a review and forecast of drilling and production activity for over 50 countries around the world. It also shows features of technology developments or new market trends, and sensitivities and key drivers to watch in the near term. Key Elements include:
Oil markets- demand, supply, and price
Gas markets- demand, supply, and price
Average active rig count (land and offshore)
New wells drilled (land and offshore)
Footage drilled (land and offshore)
Drilling and Completion expenditures (land and offshore)
The DPO is a subscription service. The annual fee for the four quarterly reports is US$3000 for a site license or US$6000 for a corporate license. There is also an additional registration fee for each company representative that attends the quarterly conference.