Cementing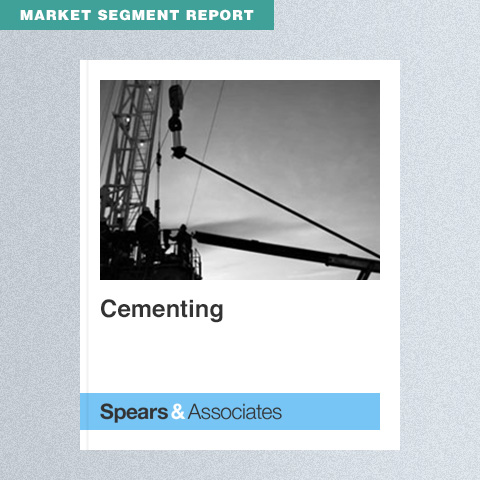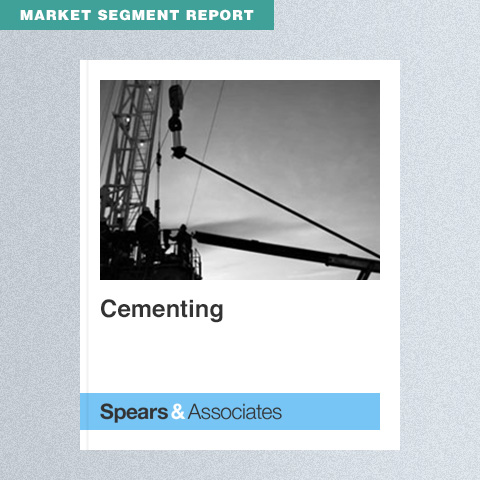 Cementing
Purchase Corporate License
Spears & Associates is proud to re-introduce the firm's proprietary 100-page Cementing Services report covers the global oilfield cementing services market and its supply chain. The current report focuses on the North American basins which represent the majority of this global industry:
Clients subscribing to the Cementing Market report will receive complete and revised market reports each quarter for one year. With constant change in the industry, Spears is committed to keeping clients up to date on commercial, technical and activity trends within the sector.
The global cementing services market is driven by new well drilling activity and in response to the trend toward increased lateral length in horizontal wells. Global demand for cementing services is on track to $9.6B lifted by the growth internationally and supported by reasonably stable drilling in North America. Due to a resurgence in offshore activity, the market leaders, Halliburton and Schlumberger, will enjoy growth in the near term that far exceeds their US peers:
Developed in partnership with Oilfield Logix, Spears evaluates the cementing programs on several thousand vertical and horizontal wells drilled across the US, combined with interviews with customers, suppliers and service companies. The report also includes Spears' research on horizontal drilling activity by basin by lateral length, a trend that is having a significant impact on demand for cementing services:
The report ranks regional market shares by service company, profiles cement use by type of well, identifies vendor-customer relationships for each play and quantifies the market in terms of dollars, wells and volume of cement pumped. As the chart below illustrates, Spears and Oilfield Logix conducts statistical analysis on cement volumes pumped by casing size within each region:
As with every report Spears publishes, we start with hundreds or thousands of discussions with industry participants – service company management, field engineers, supply chain professionals, logistics coordinators, customers, truck fabricators, cement additive manufacturers – combined with data and analysis. We finish with extensive peer reviews with market participants. And then we start over. Every quarter.
The Cementing report is available as immediate digital download upon purchase as a slide deck with all supporting tables and graphs.