Coiled Tubing Services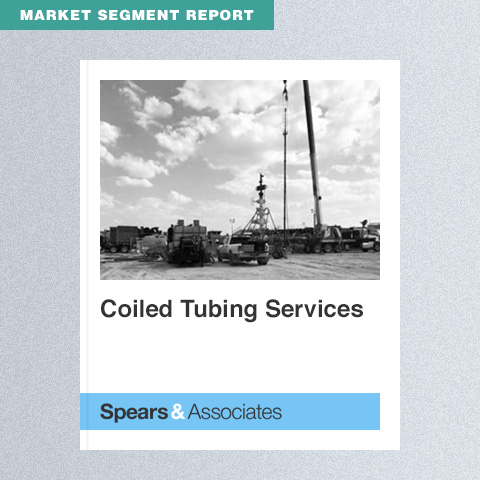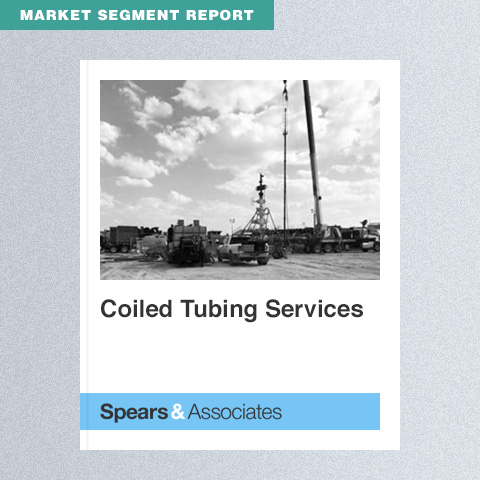 Coiled Tubing Services
Purchase Corporate License
The Coiled Tubing Services market includes the supply of coiled tubing services to drilling, completion, and production operations.
Clients subscribing to the 125-page Coiled Tubing Services Market report will receive complete and revised market reports each quarter for one year. In these years of change in the industry, Spears is committed to keeping clients up to date on commercial, technical and activity trends within the sector.
The coiled tubing (CT) services market has changed substantially in recent years, driven by the increased use of CT units in place of well servicing units when completing horizontal wells. While production services, or well intervention, were the original application of coiled tubing, completion-related services now drive this market because continuous tubing can be tripped into a well more quickly than conventional tubing handled by a well servicing unit. Global demand for CT services surged to $5.5 billion in 2018, lifted by the continued recovery in North American land drilling activity and by a conversion within the industry from smaller diameter units to large diameter units that can reach out and complete today's extremely long laterals. With the return of international drilling, growth in the coiled tubing services market is expected to continue over the near term.
The coiled tubing services market will be driven by new well drilling, an expanding producing well base, hydraulic fracturing activity and an ever increasing lateral length in newly drilled US horizontal wells. Each report now includes a review and forecast of each US basin's average horizontal lateral length, at trend that is moving strongly toward 10,000' or longer in each basin:
The Coiled Tubing Services Market report covers the following topics for the period 2007 through 2020:
· Market drivers
· Global oil and gas demand and supply
· Oil and gas prices
· Drilling activity by region
· Coiled tubing services market size ($) and growth
· Competitive environment
· Trends in operators' drilling and completion practices, including lateral lengths by basin
· Regulatory and technological change
· Profile of leading coiled tubing service firms
· Revenues by company
As a bonus to subscribers, each report comes with a summary of the US hydraulic fracturing market and Spears' proprietary forecast of frac stages pumped, which is a primary driver of coiled tubing drill-out demand:
Key to the industry's growth is the move from units carrying small diameter coil to massive coiled tubing units with large diameter coiled that can reach to the toe of an extended reach 25,000' measured depth well in the US. Spears takes its own survey of these units, shown in the table below:
The Coiled Tubing Market report is available as immediate digital download upon purchase as a slide deck with all supporting tables and graphs.